Membership
There are many reasons why you may be considering membership at a golf club, and specifically Mystic Creek. Not the least of which is that it has been voted the #1 Course You Can Play in Arkansas for the past three years, AND was voted #34 Top 100 Public Courses in America.
You know that the
conditions
at Mystic Creek are second to none. The ownership and maintenance staff are committed to bringing you the most pristine playing conditions every single time you play. At Mystic you play golf the way it was meant to be played - on lush fairways and greens.
Your
time
is valuable, and a round of golf is a commitment of your time. Mystic Creek Values Your Time by not only making sure that members, and guests alike, are pace-conscious keeping pace of play on target. We also have a Par 3 Course option for an even quicker round!
Golf is about
friendship
and camaraderie and the golf club experience creates a special circle you cannot find anywhere else. You will never be short of friends to join you for a round!
With several
options
available - including corporate and non-resident memberships, and even a player development category, we have a membership to fit most needs.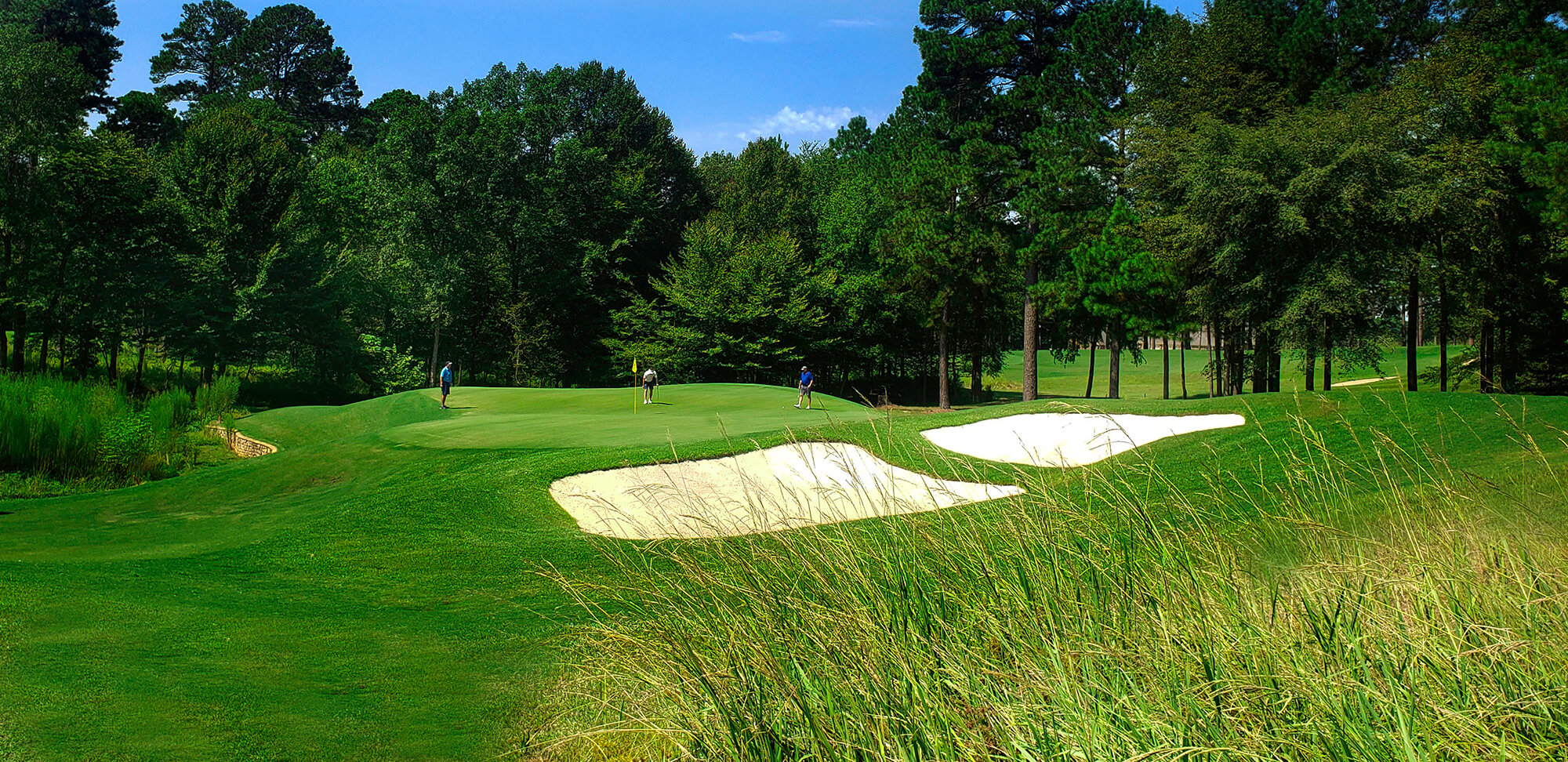 Corporate Membership Opportunities
Local & Non-Resident Options Available
Entertain for business on and off the course!
Here are the Top Reasons To Join Mystic Creek Golf Club
Golfers with a membership are statistically better golfers (it's true!)
Members enjoy access to other benefits - including merchandise discounts and discounts at Honours/Troon managed facilities worldwide!
Spend time with family and friends - and make new ones!
SAVE MONEY on golf!
Escape the daily grind and enjoy the outdoors
Participate in tournaments and clinics to improve your game
Take the guess work out of golf - just come and enjoy!
UNLIMITED golf!
Friendly and accommodating staff
Named #1 Course You Can Play in Arkansas by Golfweek - 2019, 2020, 2021 and 2022!
Named #38 Top 100 Public Courses in America by Golfweek - 2022
New clubhouse with full-service bar and grill and the best views in El Dorado