Golf
Mystic Creek Golf Club opened in May of 2013. It was constructed in the rolling timberlands that surround El Dorado, AR. With cathedral pines similar to Augusta, high flashing bunkers styles similar to A.W Tillinghast, and domed greens with runoffs similar to Pinehurst #2, Mystic Creek is an unforgettable experience for golfers of all skill levels.
Operating as a semi-private club, Mystic Creek has membership opportunities available and is also open to the public.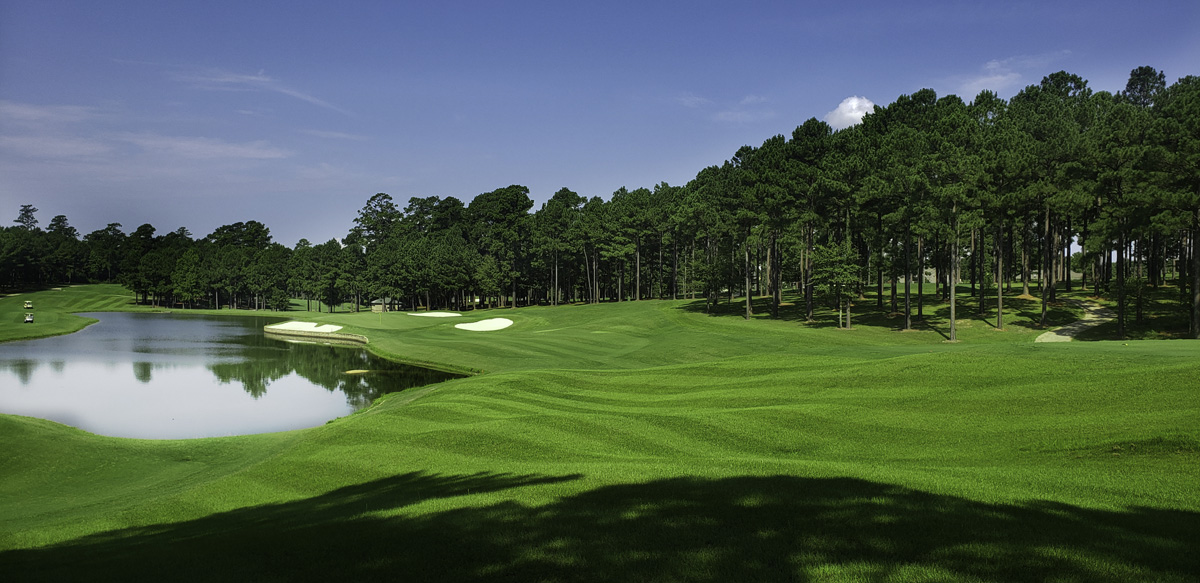 The Course
Tee Boxes: Celebration Bermuda
Fairways: Celebration Bermuda
Rough: Celebration Bermuda
Native: Bahia
Greens: Champion Bermuda
Dress Code
Collared shirt required.
Denim pants and denim shorts are not allowed.
Gym Shorts and T Shirts are not permitted.